Founded in Burlington, Ontario in 2005, The Gift of Giving Back is now the largest food drive of its kind in Canada that supports, educates and empowers thousands of youth to compassionately give back to their community. Summer and late Fall annual initiatives are launched in partnership with youth athletic organizations to help kids feed kids in their community.
Originally launched by the Burlington Eagles, the campaign has grown to include more than 85 male and female youth hockey teams from: The Burlington Girls Hockey Club (Barracudas), Burlington Cougars and the Burlington Eagles. In 2017 we were pleased to announce that baseball teams from Burlington Organized Minor Baseball Association (BOMBA) were joining us in our cause. Further into 2018, we welcomed a new partnership with the Burlington Gymnastics Club. Participants with their parents and community leaders, amount to more than 3,500 volunteers who make this all possible.
We have developed a strong relationship over the years with the Burlington Fire Department as well as the Burlington Professional Firefighters Association. The Gift of Giving Back is proud to have Fire Chief Dave Lazenby as our Honorary Chair.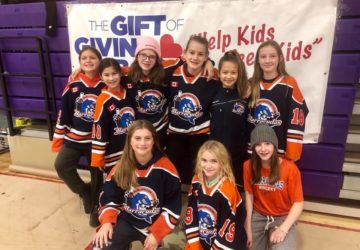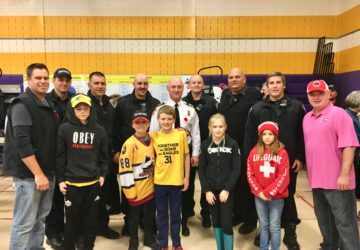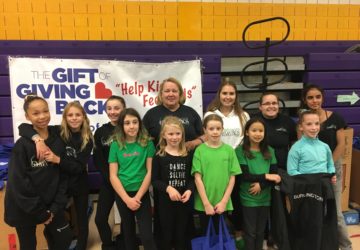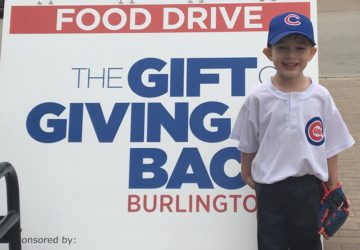 2007: 19,212 lbs
2008: 38,196 lbs
2009: 38,257 lbs
2010: 63,969 lbs
2011: 114,108 lbs
2012: 207,689 lbs
2013: 273,571 lbs
2014: 281,878 lbs
2015: 300,547 lbs
2016: 505,191 lbs
2017: 449,345 lbs
2018: 636,619 lbs
2019: 452,103 lbs